School of Classical Ballet, located in Verona, NJ, was founded in 1997 by Alissa Kossov.
Our faculty members are professional dancers, but most importantly highly qualified teachers, eager to share their knowledge and experiences with students. This makes for a truly well-rounded experience for the children, where learning and growth is not only the goal but the inevitable outcome.
Alissa Kossov:
Artistic Director and Choreographer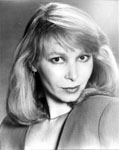 Alissa Kossov was born and raised in Russia. From a very early age she has been involved with the world of professional ballet. A graduate of the famous Vaganova Ballet Academy in St. Petersburg, Alissa received some of the best training that the Russian ballet school has to offer.
Alissa is a founder of School of Classical Ballet, artistic director and choreographer. She successfully created several full ballet productions, such as "The Nutcracker", "Snow Queen", "Around the World", "Gala", "Paquita", and others.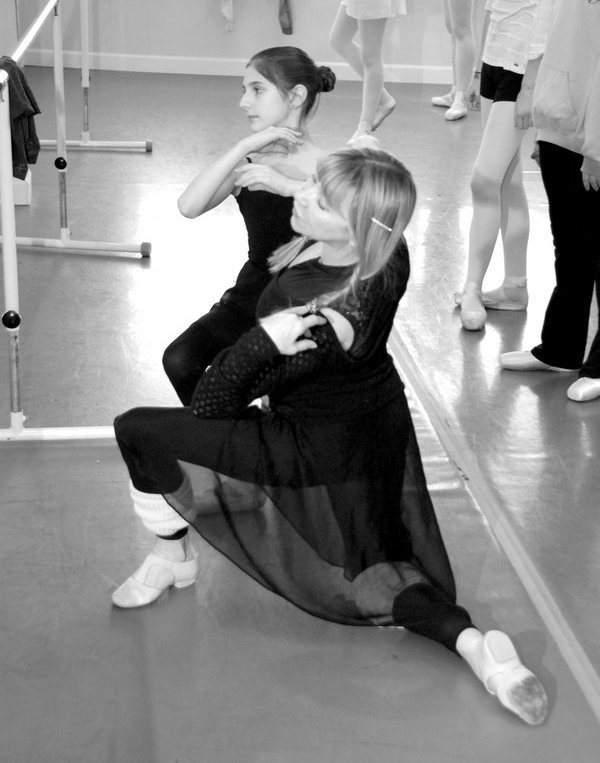 Albina Ghazaryan:
Ballet Teacher
Albina Ghazaryan trained at the Armenian National Ballet School and joined the Armenian National Ballet as a soloist in 2004. In 2011, she joined the Israel Ballet company as a principal dancer. Albina is a laureate of the Grigorovich International Ballet competition in 2010.

She has extensive classical ballet repertoire including Sleeping Beauty, Giselle, Nutcracker, Carmen, and Spartacus, to name a few.
Galina Shapovalova:
Character Master Classes
Galina Shapovalova graduated from Moscow Academy of Ballet. She was a leading soloist for 18 years with Russian Dance Company of Moscow. Ms. Shapovalova also graduated from The National Ballet School of Canada Teachers Program. She has a solid background teaching in Russia, North America and Canada.

For the past eight years Galina has been a respected ballet teacher at Bayview School of Ballet, in Toronto, Canada.
Jayne E. Gendreau:
Broadway and Contemporary Dance Teacher
Ms. Jayne E. Gendreau has been studying dance for over 20 years and teaching dance for 8 years. Her training has primarily focused on ballet, modern, contemporary, jazz, and musical theatre, but Jayne she has experience in most dance styles including tap, African Dance, ballroom, and acro. In 2015, Jayne graduated from Montclair State University with a BA in Dance Education with cum laude standing. While attending Montclair, she performed works by Martha Graham, José Limon, Christian Von Howard, Anna Sokolow, Maxine Steinman, and Lynne Grossman.

Along with her vast performance background, Jayne has taught children 3-18 years of age of all different skill levels, including children with special needs. Recently, Jayne developed Pride Academy Charter School's first Dance Program. She is now the director and main teacher of the program at the middle school in East Orange, New Jersey.

Along with teaching at the charter school and different studies throughout New Jersey, Jayne enjoys practicing yoga, fitness, and continuing her own dance education.
Alexei Kossov:
Ballroom Teacher
Born in Vladivostok, Russia. He's got his education in Moscow (nuclear physics). Currently working as programmer in New York City, NY (computers and dancing were always and still are important parts of his life). He likes "So You Think You Can Dance" and "Dancing with the Stars", enjoys good music and good company.

Alexei had long and successful carrier as professional dancer, choreographer, teacher, adjudicator and coach.
The Nutcracker
The Nutcracker 2017 performance
Click on the images to make them bigger, swipe them left or right to see more.
Schedule of Classes
4:30 - 5:30
5:30 - 6:30
6:30 - 7:30
7:30 - 8:30
8:30 - 9:30
Monday
Beg.
Beg. II
Beg. II Pointe
Int. II + Adv.
Int. II + Adv. Pointe
4:30 - 5:30
5:30 - 6:30
6:30 - 7:30
7:30 - 8:30
8:30 - 9:30
Tuesday
Beg. I
Int.
Int. Pointe
Adult Ballet
Adult Ballroom
4:30 - 5:30
5:30 - 6:30
6:30 - 7:30
7:30 - 8:30
8:30 - 9:30
Wednesday
Preschool
3 - 5
Beg. II
Beg. II Pointe Tech.
Int. II + Adv.
Int. II + Adv. Pointe Tech.
4:30 - 5:30
5:30 - 6:30
6:30 - 7:30
7:30 - 8:30
8:30 - 9:30
Thurthday
Stretch
Contemp. Beg.
Contemp. I
Contemp.
II
TBD
4:30 - 5:30
5:30 - 6:30
6:30 - 7:30
7:30 - 8:30
8:30 - 9:30
Friday
Beg. I
Beg. I pointe
Int.
+ Int. II
Variations Pointe
The Nutcracker Soloists
10:00 - 11:00
11:00 - 12:00
12:00 - 1:00
1:00 - 2:00
Saturday
Ballroom
Ballroom Beg.
Beg.
Preschool
3 - 5
Click here to see Class Descriptions.
Click here to see Event Calendar.
Holidays
Halloween
Oct. 31, 2018
Thanksgiving
Nov. 21 - 24, 2018
Holiday Recess
Dec. 17, 2018
- Jan. 6, 2019
February Break
Feb. 14 - 18, 2019
Spring Break
Apr. 18 - 20, 2019
Memorial Day
May 23 - 27, 2019
Last day of school
Jun. 15, 2019
Events
Open House
Aug. 24, 2018, 5:00 – 9:00 pm
"The Nutcracker" auditions
Sep. 15, 2018, at 2:00 pm
"The Nutcracker" rehearsals start
Sep. 22, 2018
Pre-performance Friday Rehearsal at school: Please note that the entire cast will have a mandatory rehearsals Friday, Nov. 30, at 5:30 pm.
"The Nutcracker" dress rehearsal
Dec. 1, 2018,
at 1:00pm
"The Nutcracker"
Dec. 2, 2018,
at 11:00 am
Open Classes
June 13 - 15, 2019
Summer Arts Camp
July, 2019
Note: Payments are due the first week of each month.